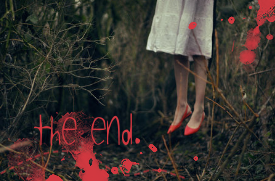 Blog
.
Helden. :]
.
Gästebuch.
.
But uh oh, I love her because
She moves in her own way
Birds watching from the lines
As your heart beats one thousand times
god robots and blood
Will not save you from your own

I listen to the skies fall in real time
I listen to the skies fall in real time.
Why…

Words will forever be gone
As you hide from the inside out
As you hide just to be alone
As you hide just to be alone

I listen to the skies fall in real time
I listen to the skies fall in real time
Why…
♥♥♥
ich denk an dich :D
und warte auf die postkarte.
ich liebe dich.
Sarah. ♥
Ich denk' an dich.
"You are only as good as the love you have for other people.."
Jeg elsker dig.
♥
..i'm totally amazed by you.
If every word I said could make you laugh
I'd talk forever..

..If the song I sing to you could fill your heart with joy
I'd sing it forever
Let the love I have for you
live in your heart and be forever
Cause we are running
into the sun
Getting close to something into the sun
You know that we're falling
We're falling back into the sun.
.. i don't know why..
I can't keep my eyes off of you..

Jetzt bist du in Berlin, Marinka. Das ist schade, ich vermiss dich jetzt schon! Also eigentlich bist du noch nicht in Berlin. Aber du wirst sicher gleich irgendwann losfahren. Jetzt, wo der Himmel blau ist und die Sonne scheint denk ich an letztes Jahr zurück. Es ist irgendwie öde ohne dich online. Okay, jetzt, um 7:12 Uhr wärst du noch nicht online. Aber ganz gleich. Bald. Und gestern nacht wärst du auch online gewesen.. Ich war alleine bis 2:24 Uhr bei MSN. Es ist gerade nur eine Wolke am Himmel. Eine ganz schöne, leichte und dünne, fast durchsichtig oder unsichtbar. Sie erinnert mich an dich. ♥
Marinka, ich hoffe du hast Spaß in Berlin..


Ich Liebe Dich, .. sehr!
[eine Seite weiter]
- this doesn't have to end in tragedy -